With any operation, it is of the utmost importance to ensure feedstuff accuracy as it changes throughout the year. As conditions change, so should your feed needs. We are not a one-size-fits-all company. Every operation is different and that's why we put an emphasis on our lab testing, custom feed blending, and ration balancing with consistent follow-up. This especially holds true with dairy producers.
We custom blend all of our dairy supplements to meet the individual needs of each producer. We keep a wide range of products on-hand, both bulk and bagged, to ensure a wide range of coverage. Give us a call today to learn more about our custom blending program for your dairy herd.
Canola Meal
Soybean Meal
DDGS
Blood Meal
Soybean Hulls (loose and pelleted)
Mono-Dical
Soda
99% Palm Dairy Fat
Calcium Carbonate
Urea
Corn
Choice White Grease
Full Assortment of VIT & Trace
Yeasts and Supplements
We also keep companion products on-hand and bagged at all times for other needs for your operation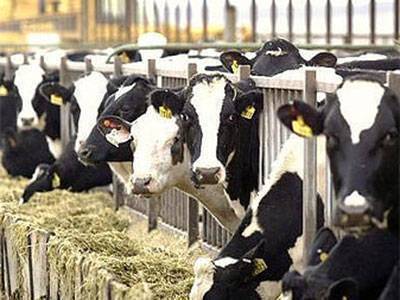 Optimize the Nutrition for Your Dairy Cattle
We offer on-site feedstuff testing to increase the performance of your operation.
Improve Feed Efficiency With Rumensin®
Cattle producers trust Rumensin® from Elanco to improve feed efficiency and prevent and control coccidiosis. You can get this cost-effective feed additive at Frontier Mills.